29 plays
The USA has signed a bill that puts 30,000 armed drones into our airways. Why? Electronic Holocaust brought to you by yours truly, the US government. Another step in putting into action the FEMA internment camps (concentration camps) that the government has been building across US soil for years.
POTENTIAL SITES FOR THESE CAMPS: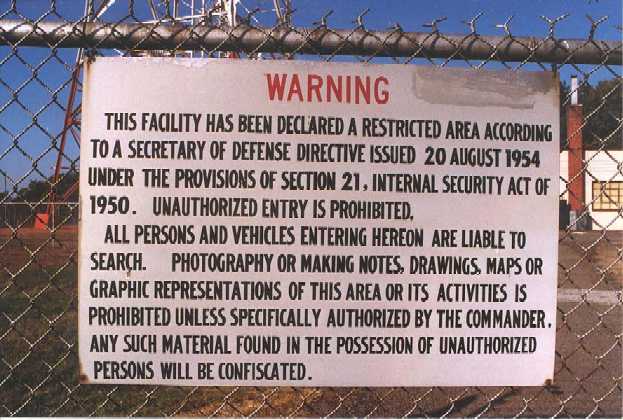 http://www.freedomfiles.org/war/fema.htm (even tho the pictures fail to load, there is good information)
http://www.stormfront.org/forum/t851043/ (surprising what you will read here)
Here it is:
US ARMY TO DETAIN CIVILIANS AND USE THEM FOR HARD LABOUR
 (THAT MEANS YOU)
White House unveils broad plan to fight domestic radicalism
Quote:
The White House announced a strategy to help police, schools and other local organizations counter the threat of domestic radicalism, a broad plan involving federal departments not usually associated with national security. 
The effort is modeled on anti-gang initiatives developed in the 1990s and programs intended to prevent school shootings like the tragedy at Columbine High School in Colorado in 1999. 
Although short on details, the eight-page outline for the first time called on all parts of the U.S. government, including the departments of Education and Health and Human Services, to devise ways to help communities identify extremist agendas that could lead to violence. 
Wednesday's announcement came a week after the arrest of U.S. soldier Naser Jason Abdo in Killeen, Texas. Abdo was charged with possessing an unregistered destructive device after a gun store clerk tipped police that he had behaved oddly while buying gunpowder. Abdo planned to blow up a restaurant frequented by soldiers stationed at nearby Ft. Hood, authorities said. 
At his arraignment, Abdo yelled out the name of Maj. Nidal Malik Hasan, the Army psychiatrist who is accused of killing 13 people and wounding 32 during a 2009 shooting rampage at Ft. Hood. 
Congressional investigations into the Ft. Hood shootings revealed warning signs that could have tipped off authorities. 
Intelligence reports indicate that Al Qaeda has tried to recruit Americans to launch attacks on U.S. soil. 
Thirty-one American citizens or permanent residents were arrested between May 2009 and July 2011 in connection with homegrown terrorism plots, according to the Congressional Research Service. Those arrests within a two-year period contrast with 21 such arrests in the previous seven years.
THE OBAMA REGIME HAS NOW IDENTIFIED YOU AS A TERRORIST AND SUBJECT TO FEMA CONCENTRATION CAMP INDEFINITE IMPRISONMENThad "a flawless failure record" and is rarely used
There over 800 prison camps in the United States, all fully operational and ready to receive prisoners. They are all staffed and even surrounded by full-time guards, but they are all empty. These camps are to be operated by FEMA (Federal Emergency Management Agency) should Martial Law need to be implemented in the United States and all it would take is a presidential signature on a proclamation and the attorney general's signature on a warrant to which a list of names is attached. Ask yourself if you really want to be on Ashcroft's list.
The Rex 84 Program was established on the reasoning that if a "mass exodus" of illegal aliens crossed the Mexican/US border, they would be quickly rounded up and detained in detention centers by FEMA. Rex 84 allowed many military bases to be closed down and to be turned into prisons.
Operation Cable Splicer and Garden Plot are the two sub programs which will be implemented once the Rex 84 program is initiated for its proper purpose. Garden Plot is the program to control the population. Cable Splicer is the program for an orderly takeover of the state and local governments by the federal government. FEMA is the executive arm of the coming police state and thus will head up all operations. The Presidential Executive Orders already listed on the Federal Register also are part of the legal framework for this operation.
The camps all have railroad facilities as well as roads leading to and from the detention facilities. Many also have an airport nearby. The majority of the camps can house a population of 20,000 prisoners. Currently, the largest of these facilities is just outside of Fairbanks, Alaska. The Alaskan facility is a massive mental health facility and can hold approximately 2 million people.
Now let's review the justification for any actions taken…
Executive Orders associated with FEMA that would suspend the Constitution and the Bill of Rights. These Executive Orders have been on record for nearly 30 years and could be enacted by the stroke of a Presidential pen:…
EXECUTIVE ORDER 10990
allows the government to take over all modes of transportation and control of highways and seaports.
EXECUTIVE ORDER 10995
allows the government to seize and control the communication media.
EXECUTIVE ORDER 10997
allows the government to take over all electrical power, gas, petroleum, fuels and minerals.
EXECUTIVE ORDER 10998
allows the government to seize all means of transportation, including personal cars, trucks or vehicles of any kind and total control over all highways, seaports, and waterways.
EXECUTIVE ORDER 10999
allows the government to take over all food resources and farms.
EXECUTIVE ORDER 11000
allows the government to mobilize civilians into work brigades under government supervision.
EXECUTIVE ORDER 11001
allows the government to take over all health, education and welfare functions.
EXECUTIVE ORDER 11002
designates the Postmaster General to operate a national registration of all persons.
EXECUTIVE ORDER 11003 allows the government to take over all airports and aircraft, including commercial aircraft.
EXECUTIVE ORDER 11004 allows the Housing and Finance Authority to relocate communities, build new housing with public funds, designate areas to be abandoned, and establish new locations for populations.
EXECUTIVE ORDER 11005
allows the government to take over railroads, inland waterways and public storage facilities.
EXECUTIVE ORDER 11051
specifies the responsibility of the Office of Emergency Planning and gives authorization to put all Executive Orders into effect in times of increased international tensions and economic or financial crisis.
EXECUTIVE ORDER 11310
grants authority to the Department of Justice to enforce the plans set out in Executive Orders, to institute industrial support, to establish judicial and legislative liaison, to control all aliens, to operate penal and correctional institutions, and to advise and assist the President.
EXECUTIVE ORDER 11049
assigns emergency preparedness function to federal departments and agencies, consolidating 21 operative Executive Orders issued over a fifteen year period.
EXECUTIVE ORDER 11921
allows the Federal Emergency Preparedness Agency to develop plans to establish control over the mechanisms of production and distribution, of energy sources, wages, salaries, credit and the flow of money in U.S. financial institution in any undefined national emergency. It also provides that when a state of emergency is declared by the President, Congress cannot review the action for six months. The Federal Emergency Management Agency has broad powers in every aspect of the nation. General Frank Salzedo, chief of FEMA's Civil Security Division stated in a 1983 conference that he saw FEMA's role as a "new frontier in the protection of individual and governmental leaders from assassination, and of civil and military installations from sabotage and/or attack, as well as prevention of dissident groups from gaining access to U.S. opinion, or a global audience in times of crisis." FEMA's powers were consolidated by President Carter to incorporate the…
National Security Act of 1947
allows for the strategic relocation of industries, services, government and other essential economic activities, and to rationalize the requirements for manpower, resources and production facilities.
1950 Defense Production Act
gives the President sweeping powers over all aspects of the economy.
Act of August 29, 1916
authorizes the Secretary of the Army, in time of war, to take possession of any transportation system for transporting troops, material, or any other purpose related to the emergency.
International Emergency Economic Powers Act
enables the President to seize the property of a foreign country or national. These powers were transferred to FEMA in a sweeping consolidation in 1979.
Where are these camps?
ALABAMA
Opelika - Military compound either in or very near town.
Aliceville - WWII German POW camp - capacity 15,000
Ft. McClellan (Anniston) - Opposite side of town from Army Depot;
Maxwell AFB (Montgomery) - Civilian prison camp established under Operation Garden Plot, currently operating with support staff and small inmate population.
Talladega - Federal prison "satellite" camp.
ALASKA
Wilderness - East of Anchorage. No roads, Air & Railroad access only. Estimated capacity of 500,000 Elmendorf AFB - Northeast area of Anchorage - far end of base. Garden Plot facility.
Eielson AFB - Southeast of Fairbanks. Operation Garden Plot facility.
Ft. Wainwright - East of Fairbanks
ARIZONA
Ft. Huachuca - 20 miles from Mexican border, 30 miles from Nogales Rex '84 facility.
Pinal County - on the Gila River - WWII Japanese detention camp. May be renovated.
Yuma County - Colorado River - Site of former Japanese detention camp (near proving grounds). This site was completely removed in 1990 according to some reports.
Phoenix - Federal Prison Satellite Camp. Main federal facility expanded.
Florence - WWII prison camp NOW RENOVATED, OPERATIONAL with staff & 400 prisoners, operational capacity of 3,500. 
Wickenburg - Airport is ready for conversion; total capacity unknown. Davis-Monthan AFB (Tucson) - Fully staffed and presently holding prisoners!!
Sedona - site of possible UN base.
ARKANSAS
Ft. Chaffee (near Fort Smith, Arkansas) - Has new runway for aircraft, new camp facility with cap of 40,000 prisoners Pine Bluff Arsenal - This location also is the repository for B-Z nerve agent, which causes sleepiness, dizziness, stupor; admitted use is for civilian control. Jerome - Chicot/Drew Counties - site of WWII Japanese camps Rohwer - Descha County - site of WWII Japanese camps Blythville AFB - Closed airbase now being used as camp. New wooden barracks have been constructed at this location. Classic decorations - guard towers, barbed wire, high fences. Berryville - FEMA facility located east of Eureka Springs off Hwy. 62. Omaha - Northeast of Berryville near Missouri state line, on Hwy 65 south of old wood processing plant. Possible crematory facility.
CALIFORNIA
Vandenburg AFB - Rex 84 facility, located near Lompoc & Santa Maria. Internment facility is located near the oceanside, close to Space Launch Complex #6, also called "Slick Six". 
Wednesday, May 16th, 2012 @ 5:22 AM ♥12 notes |
Permalink
Notes: 12 notes
Tagged as:
fema
,
concentration camps
,
fema internment camps
,
internment camps
,
police state
,
drones
,
us government
,
usa
,
Posted On: Wed, May. 16, 2012
forever by yelle | powered by tumblr ♥